Artisan Coffee Meets Your
Wedding
Corporate Event
Open House
Film Set
Coffee is more than just indulgent taste. It's an experience. With our mobile coffee cart, we bring that experience to you, anywhere. Specialty coffee means your guests don't have to chug their watery Keurig brew before running out the door (we've all been there).
Instead, they are greeted by steamed milk, warm espresso, a friendly face, and a comforting caffeinated buzz that feels like home. Give your guests an elevated experience of hospitality, convenience, and rich taste at your next Salt Lake City event.
Salt Lake City's Best Coffee… Wherever You Go
Spoil your guests with a luxurious and caffeinated experience they'll never stop talking about.
Unlike a food truck, our coffee cart provides a minimalist footprint and sleek design. It takes up little space and only requires electricity to run.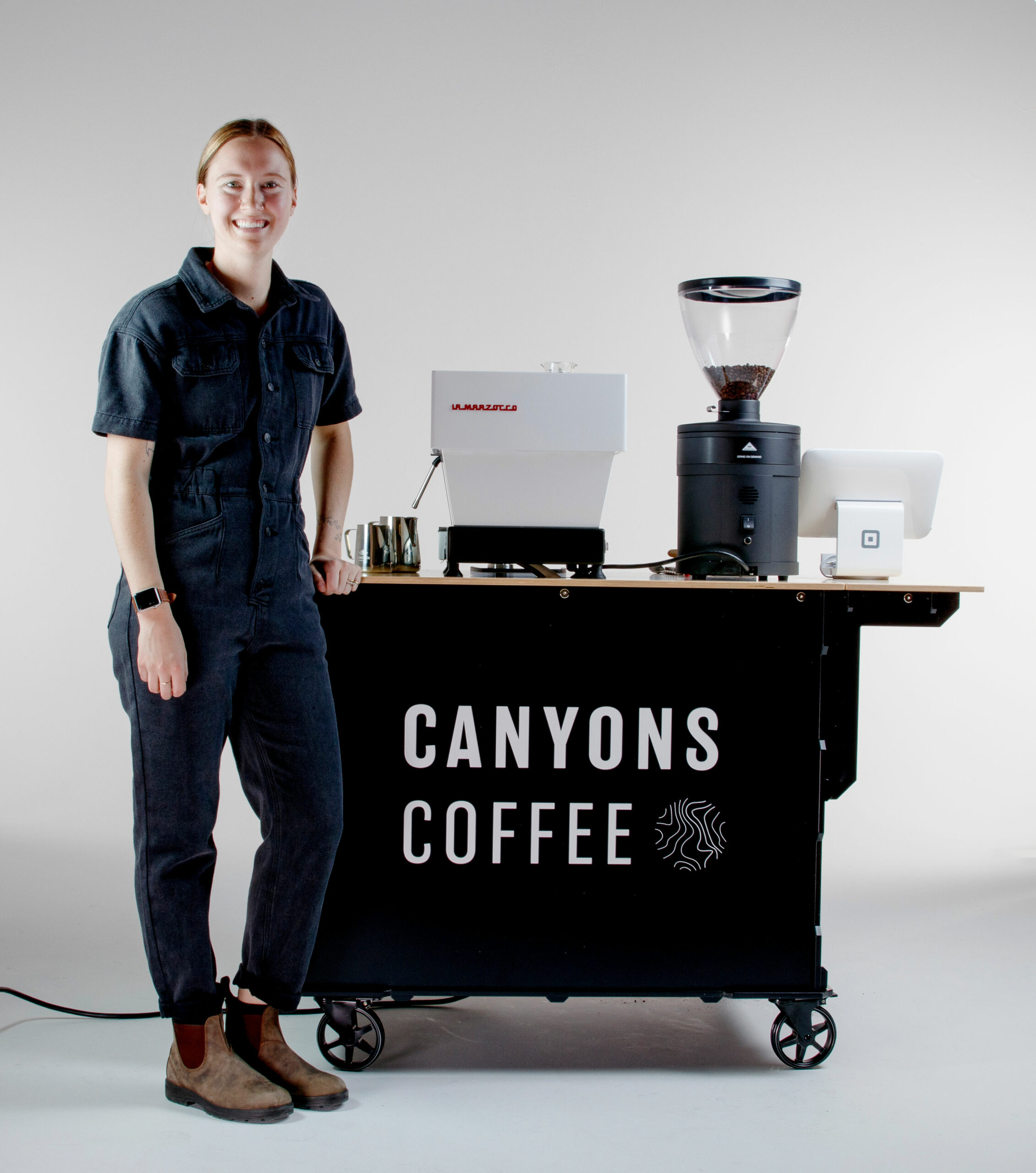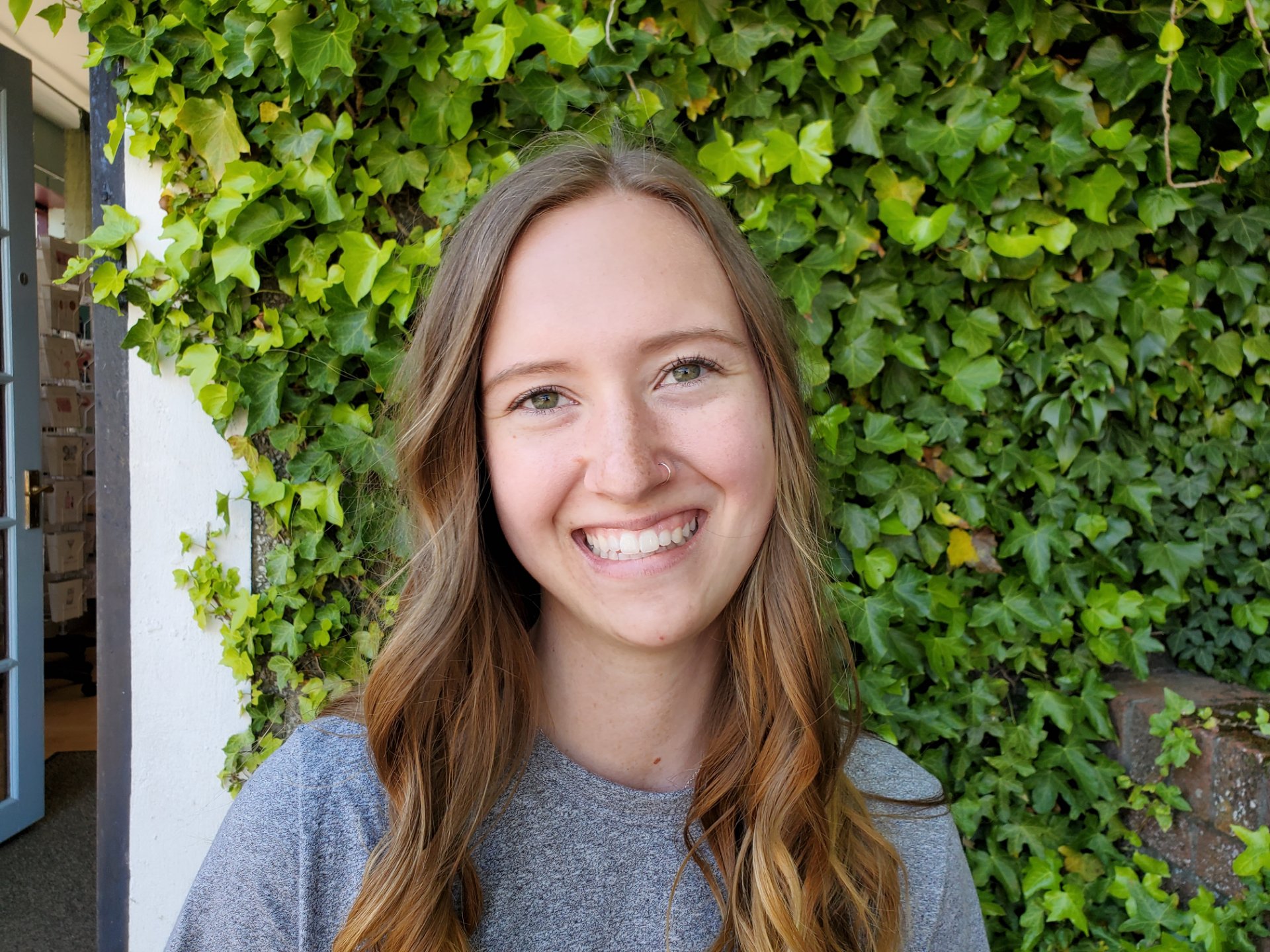 Hi, I'm Maddy, iced americano connoisseur and owner of Canyons Coffee. I love community almost as much as I love pouring drinks.
I started a coffee cart to live my dream of connecting people around Salt Lake City with their new best friend and new favorite drink.
For me, coffee catering is all about embracing creativity and attention to detail. I add to the ambiance you've already built. Consider me a part of your team, and let me know if there's any way I can make your party brighter.
Who We've Collaborated With

"It was a pleasure working with Steven & Maddy for our latest meetup event in SLC. It was so refreshing to see how dedicated they were to the craft of coffee making. And the intentionality they place in finding the right beans for coffee, equipment, branding, etc. Our meetup attendees were very impressed with their drinks and when we host another meetup in SLC they will be our go to vendor. Much success to you both."

Tremayne Tatem

Founderpath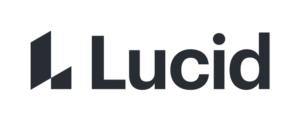 "We used Canyons Coffee for our annual Hackathon at work. They were on time, accommodating and communicative. The drinks were SUPER popular! We loved working with them and would work with them in the future."

Janet Eyring

Lucid Software
Artisan Coffee at Your Event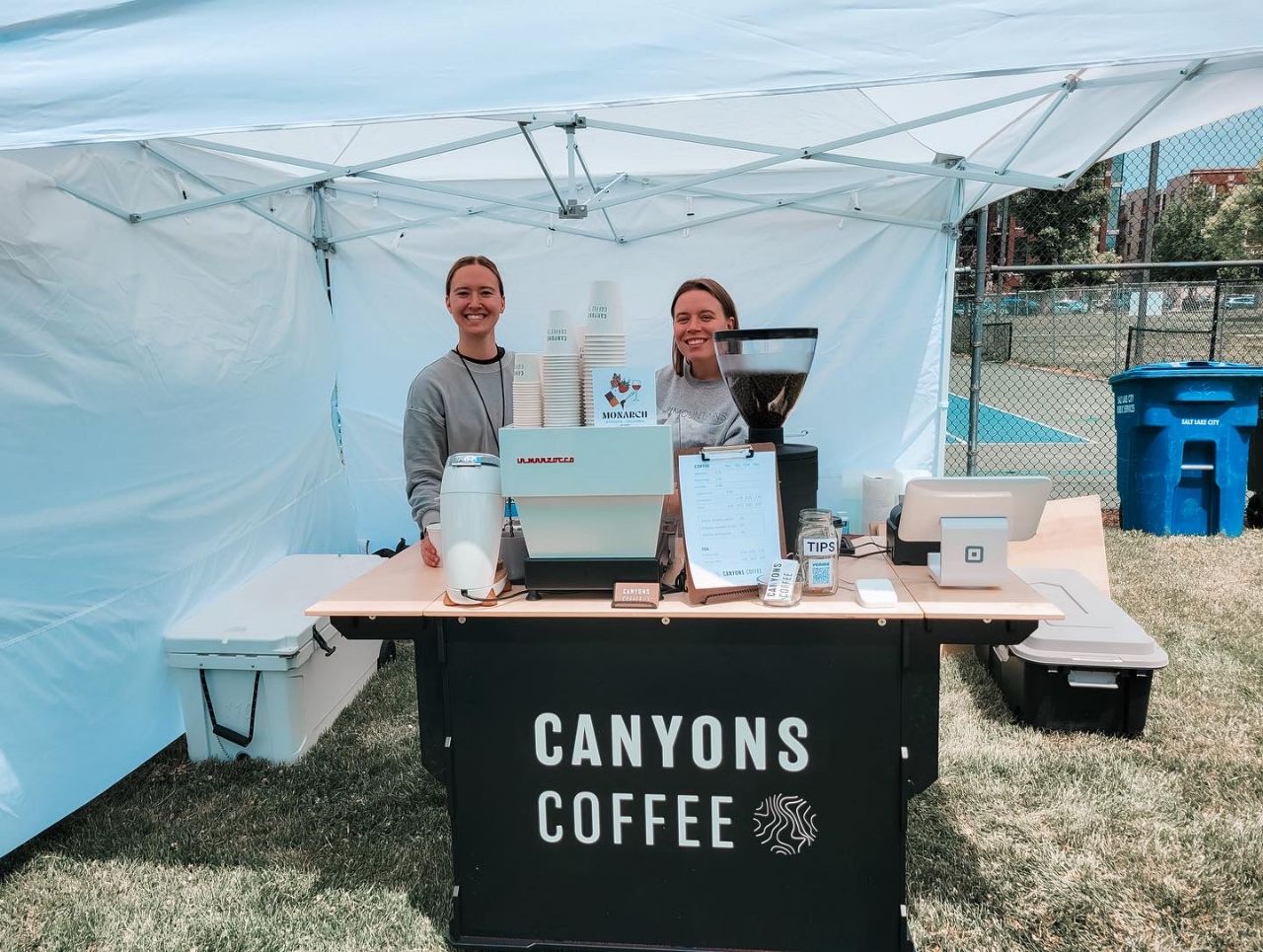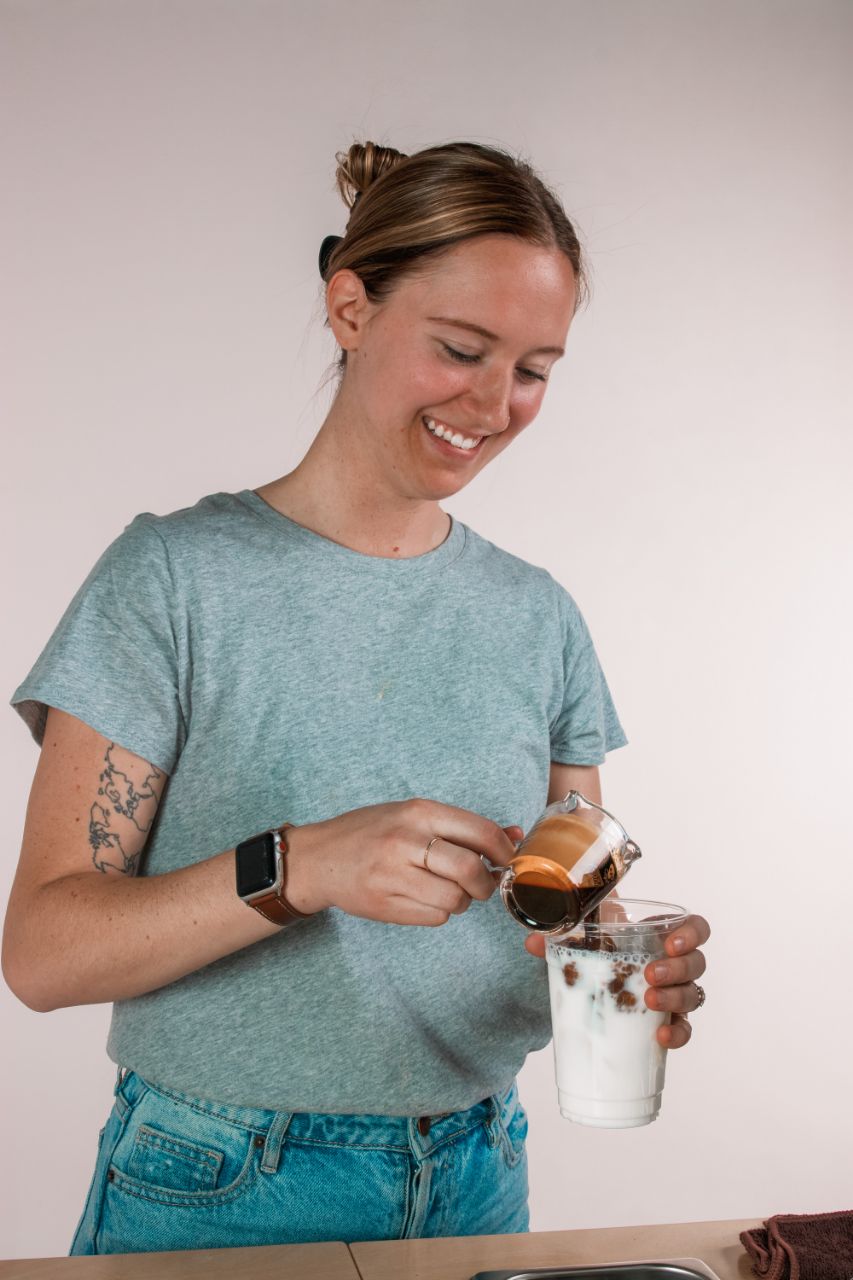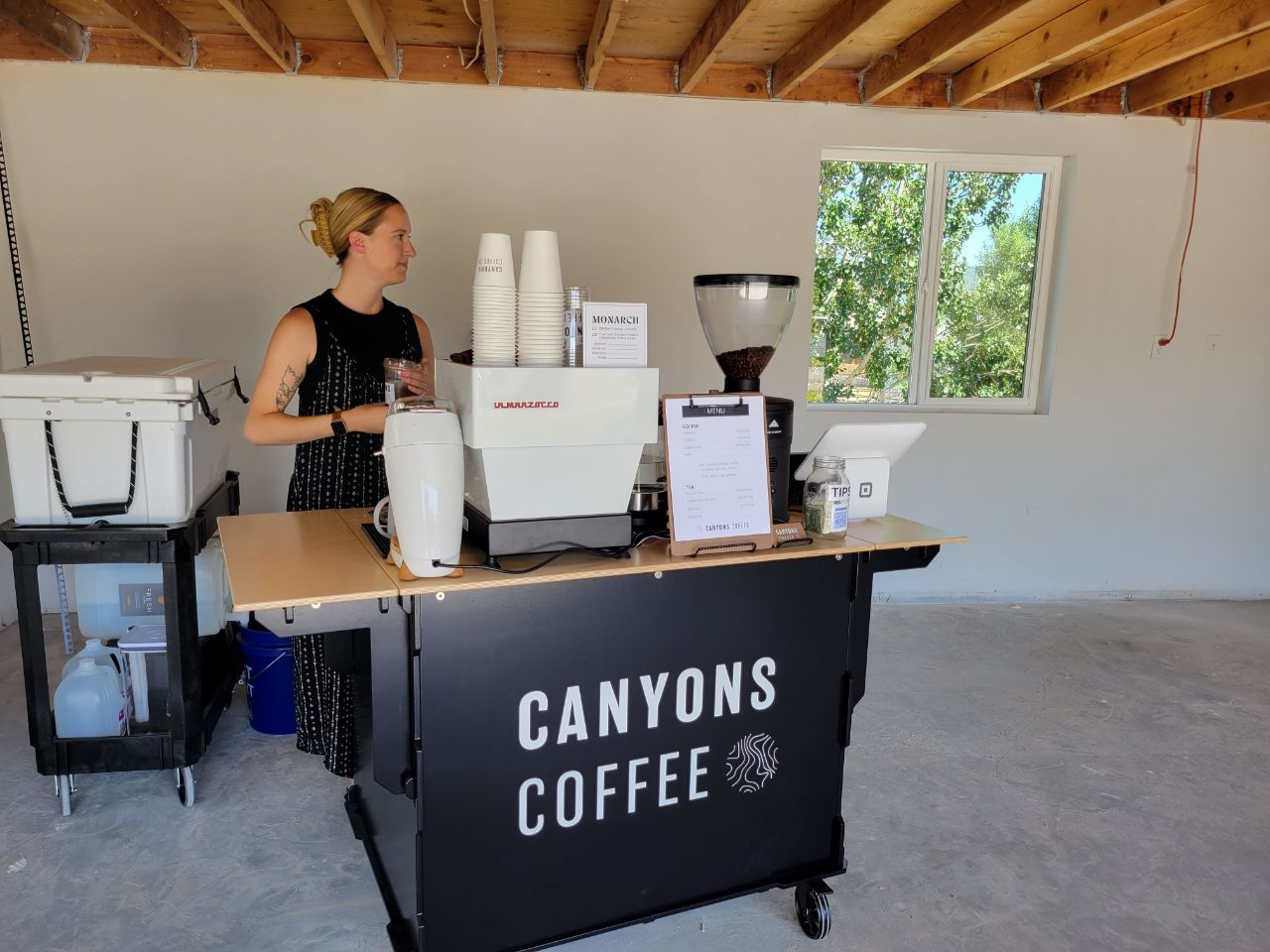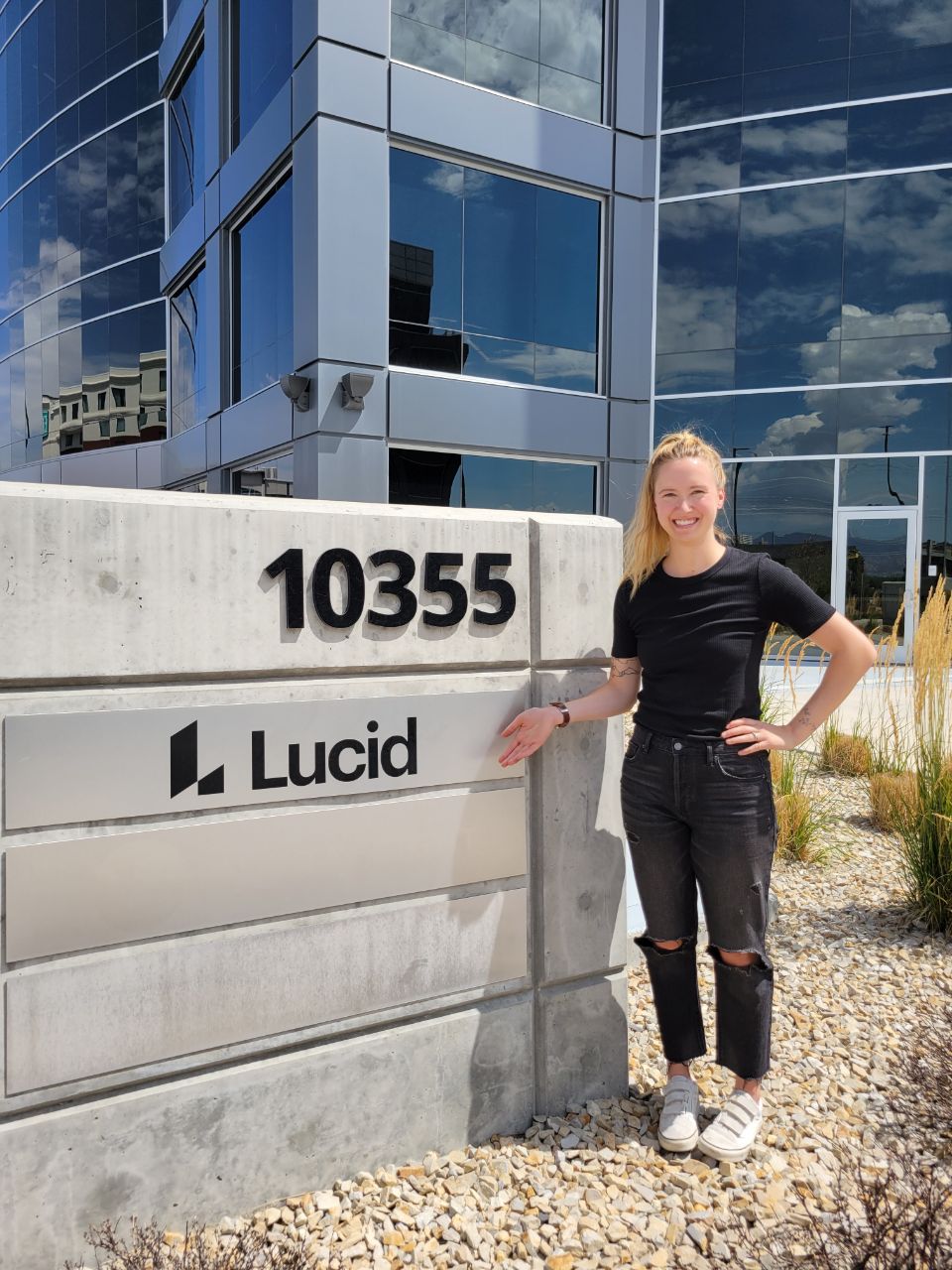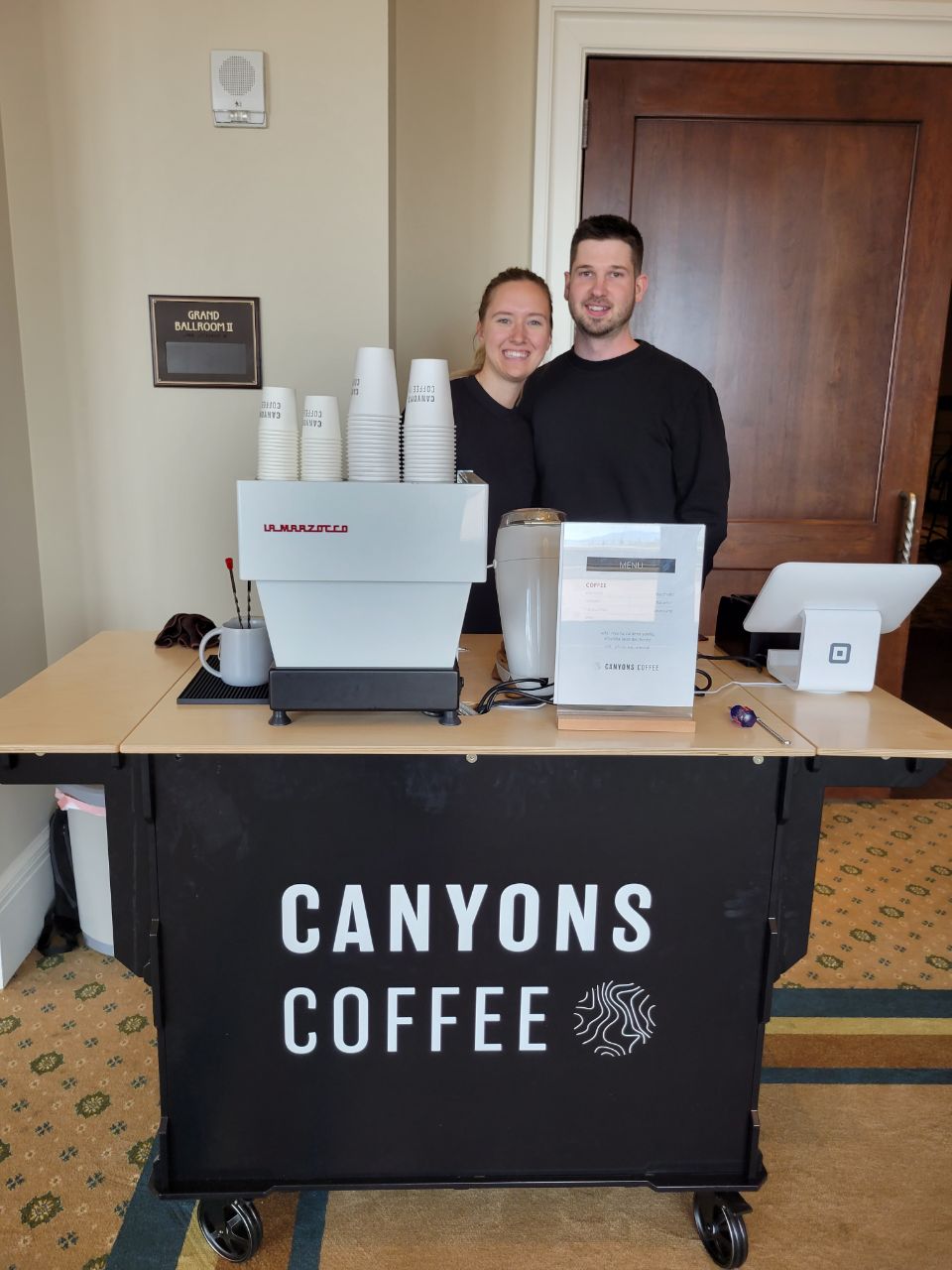 The best milk frothing I've had outside of Japan, and the best latte I've had maybe ever! Don't skip this one

Jordan
I so enjoyed the people at Canyons Coffee and the quality and care for their craft. Definitely, some of the best coffee I have ever had. Great service, great taste and kind people. I prefer their coffee over any other place in the Salt Lake area.

Mark
Had the pleasure of checking out canyons coffee and trying out their coffee at the climbing World Cup in SLC! They were absolutely essentially to the start of a great day. Awesome crew too!

Jerry
I had a delicious latte from Canyons Coffee last weekend. The service was great and I would definitely recommend the coffee cart to anyone who enjoys good coffee.

Katie
Honestly the best London Fog I ever had! Maddy made a recommendation to my usual order and it was divine. You can tell she has a passion for her craft and enjoys meeting new people.

Sellika