Canyons Coffee is proud to announce its partnership with RS&H for the 2022 Utah Department of Transportation (UDOT) Annual Conference at Mountain America Expo Center in Sandy, Utah. We are excited to be part of this event and provide specialty coffee that attendees can enjoy.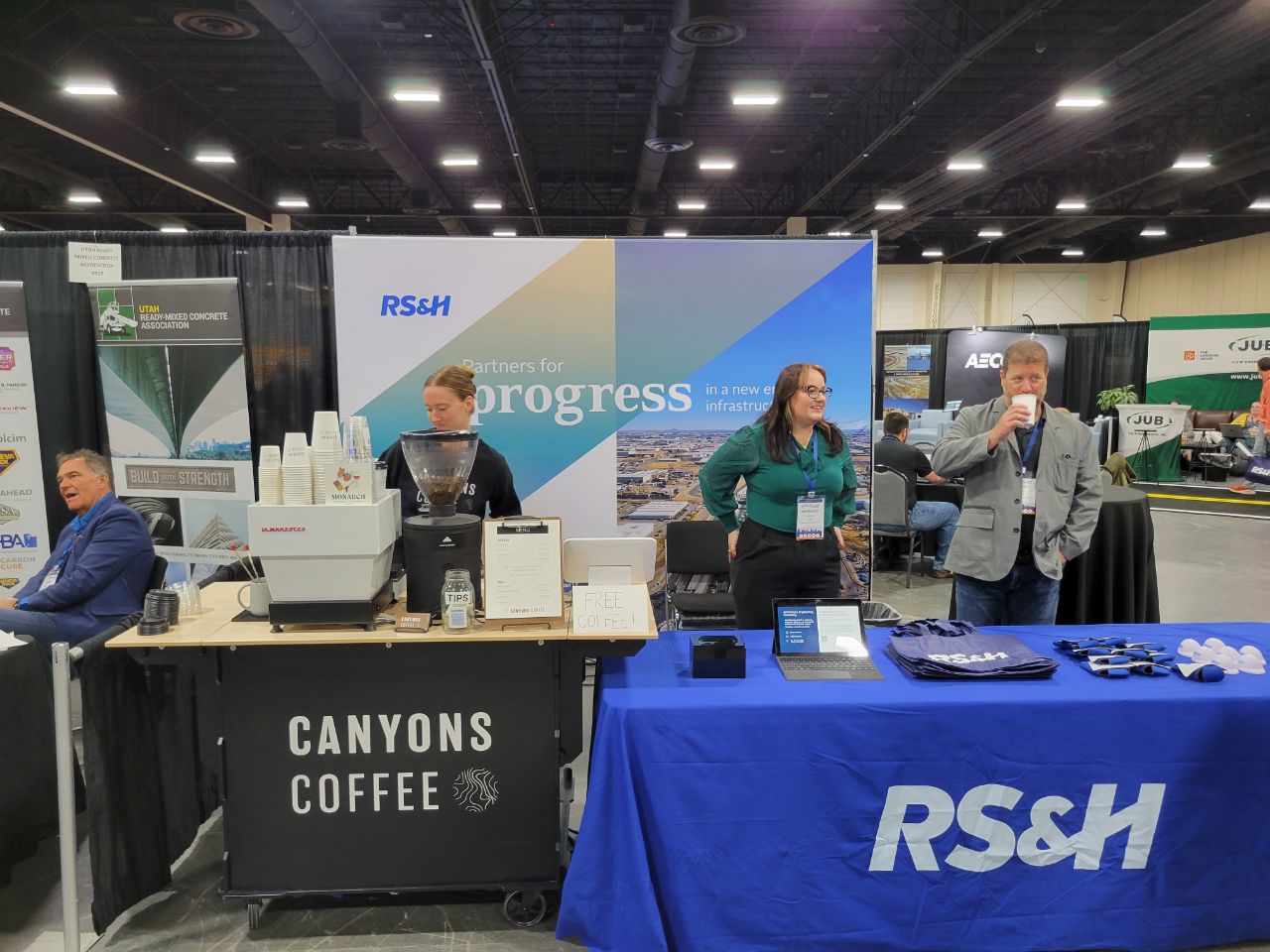 Canyons Coffee is a specialty coffee cart and mobile espresso bar located in Salt Lake City, Utah. Founded in 2022 by a husband and wife team, we specialize in serving espresso based drinks at events in Salt Lake and Park City.
RS&H is a national consulting firm headquartered in Jacksonville, FL that provides services ranging from architecture to transportation engineering to construction management. This is their first year joining the UDOT Annual Conference as they are eager to serve Utah, providing valuable insights on how best to maximize safety and efficiency within their projects.
At this year's conference, Canyons Coffee will provide our signature espresso based drinks such as lattes, cappuccinos and macchiatos. In addition to our coffee offerings, we will also be offering teas, hot chocolate and various other refreshments.
We are thrilled to be partnering with RS&H for the 2022 UDOT Annual Conference at Mountain America Expo Center in Sandy, Utah! Our goal is to provide attendees with a truly unique experience by serving specialty coffees crafted with precision and care. Whether you're looking for something traditional or something more sweet like one of our flavored lattes – we've got it all! We look forward to seeing you there!