If you're looking for a unique, handcrafted coffee experience for your next event, a coffee cart is the way to go. Here are just three reasons why a coffee cart trumps other mobile options when it comes to serving up delicious drinks.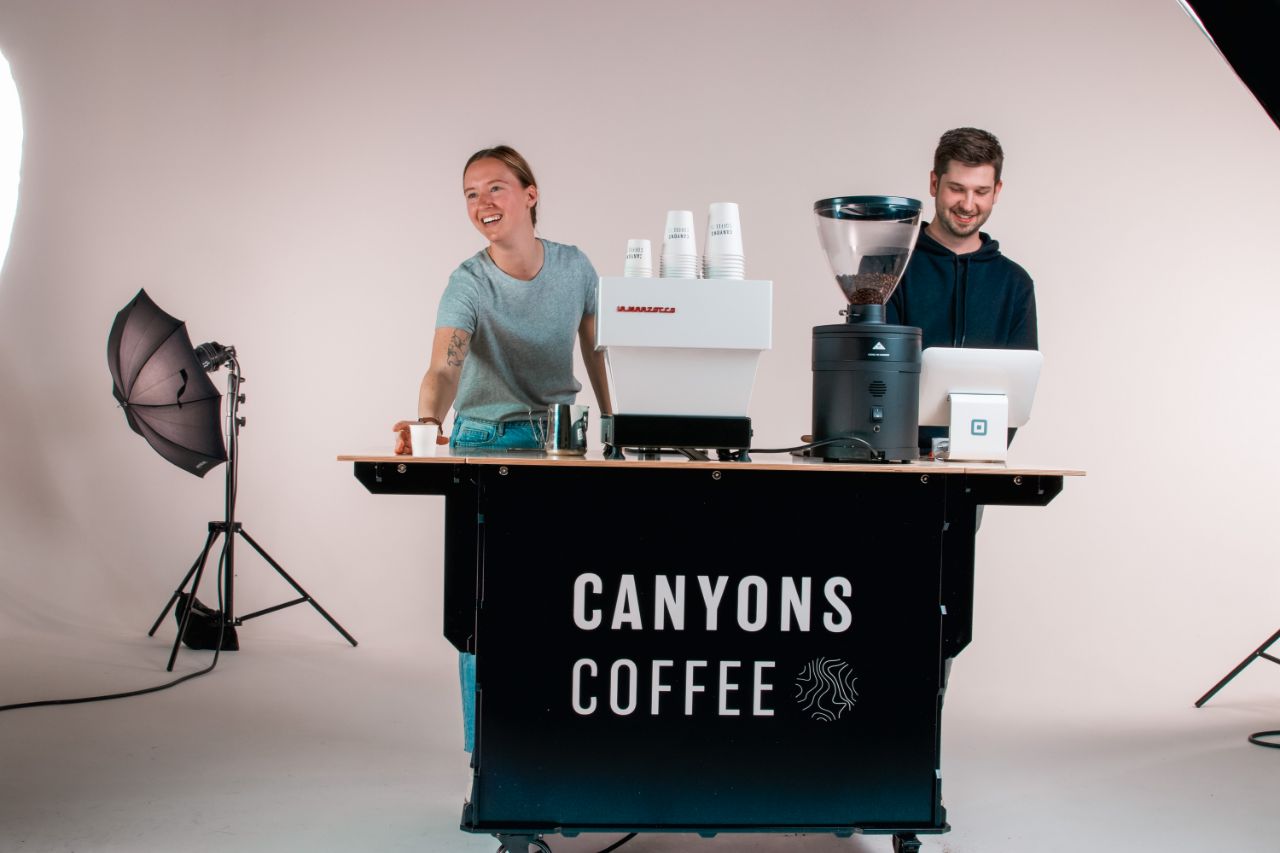 An Indoor Experience
A coffee cart can roll into almost any space, meaning your guests don't have to go outside into the cold and heat. Unlike a food truck, it doesn't require parking space, so you can rest assured that it won't take up valuable parking spots reserved for your guests or disrupt the integrity of your event. A mobile truck may be too loud and intrusive, but our espresso cart is relatively quiet — we'll blend into the background until guests come to us!
Connect Directly with Us
Our team of expert baristas brings smiles along with the perfect cup of coffee. With a coffee cart, guests get to connect directly with us as we craft their orders — complete with hand pulled espresso and latte art — for an experience they won't soon forget. It's professional yet personable and makes all the difference when it comes to providing great customer service.
High Quality Coffee
We use only high quality beans in our coffees and espressos. Our goal is to provide each guest with an unforgettable taste from each sip — no matter what type of drink they order. There are endless combinations and flavors to choose from, all crafted carefully according to each individual guest's preference. We want every guest to feel like they're getting something special when they order from us!
Conclusion
Whether you're hosting a corporate event or just need some extra buzz at your wedding reception, a coffee cart provides guests with something special that will keep them coming back for more. Not only does it offer delicious drinks made with top-notch ingredients, but its smaller size also means it won't take up parking space or disrupt any other activities happening around it. Plus, having friendly baristas behind the cart adds an extra layer of warmth and hospitality that everyone can appreciate! With these three points considered, there's no question why a coffee cart should be your go-to choice for any event involving caffeine cravings!